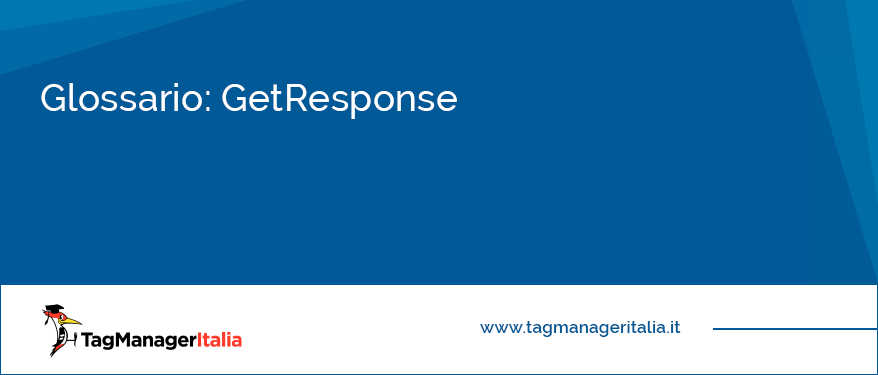 GetResponse è un software all-in-one per la marketing automation che permette di strutturare le automazioni grazie a dei semplici drag and drop ("trascina e rilascia").
Il cavallo di battaglia di questo tool è la facilità e la rapidità con cui permette di progettare efficacemente la propria strategia di marketing.
Personalmente, adoro quei strumenti che ti fanno risparmiare tempo e ti facilitano la vita. Quindi GetResponse mi sta già sicuramente simpatico 🙂
Ma vediamo nel dettaglio cosa combina.

Email marketing
GetResponse ti permette di realizzare delle strategie di email marketing efficaci, grazie ad una serie di ottimizzazioni molto interessanti.
Per prima cosa, questo strumento offre più di 500 layout grafici preimpostati per creare una email accattivante. In alternativa, puoi personalizzarne l'aspetto con l'editor e la sua funzione drag and drop.
Inoltre, puoi pianificare in anticipo l'invio delle tue email secondo una sequenza prestabilita e personalizzata in base agli iscritti alle tue liste.
Grazie alle funzionalità di segmentazione, puoi creare gruppi di contatti simili (tipo un lookalike di Facebook) e inviare messaggi altamente mirati. Non solo: puoi fare dei raggruppamenti anche in base a dati personalizzati, come la posizione geografica, il metodo di iscrizione, l'azione compiuta (ad esempio il download di un PDF) e molto altro.
GetResponse mira a ridurre il rischio che le tue comunicazioni non vengano lette; per questo motivo, le email raggiungono la casella di posta dei destinatari solo nel momento in cui gli iscritti sono più attivi e più propensi ad aprire il tuo messaggio.
Marketing automation
Se pensi che gestire la marketing automation sia complesso, con GetResponse dovrai ricrederti.
Anche in questo caso — grazie al drag and drop — puoi impostare le automazioni più contorte in pochi passaggi: ti basterà stabilire le regole e il workflow sarà pronto in pochi instanti.
Anche se le implementazioni sono molto semplici, non sottovalutare le potenzialità di GetResponse: rimane uno strumento con feature molto avanzate.
Ad esempio, per portare i tuoi contatti alla conversione, GetResponse mette a disposizione una serie di funzioni indispensabili:
template di marketing automation testati per garantirti una conversione sicura;
punteggi e tagging per aiutarti a scoprire di più sui tuoi utenti e analizzare le loro abitudini e le loro preferenze;
tracking avanzato per monitorare il comportamento degli utenti sul tuo sito, compresi quelli che abbandonano il carrello: in questo caso non tutto è perduto, puoi intercettarli e inviargli una comunicazione ad hoc;
segmentazione mirata per realizzare dei workflow estremamente personalizzati.
Landing page
Creare una landing page con GetResponse è questione di pochissimo, grazie al suo editor in stile drag and drop (e non dovrai affidarti al reparto IT).
Il tutto sarà ancora più rapido grazie ai template pre-costruiti di pagine di opt-in, di vendita, promozionali o di download.
I template sono progettati per abbassare la frizione iniziale dei lead e per persuadere alla micro-conversione.
GetResponse non perde di vista la massima "mobile first". Le landing sono ottimizzate per la visualizzazione da mobile e per garantire una ottima UX anche sui piccoli schermi.
Autofunnel
GetResponse presenta l'autofunnel con questo pay off: "Noi facciamo il lavoro difficile, tu pensi ai dettagli".
Uh che cosa bellissimissima!
Si tratta di un generatore di funnel di vendita automatizzato e pronto da utilizzare, all'interno del quale troviamo le landing di cui ti ho parlato poco fa e le automazioni di marketing con tutte le funzioni avanzate.
Webinar
Per la prima volta, un servizio di marketing ha implementato un sistema per trasmettere dei webinar.
Figo, no? 😎
Si hai capito bene. Puoi crearti i tuoi webinar senza spendere un euro su piattaforme esterne. Per pianificare un webinar ti basta inserire il titolo, la data in cui si svolgerà e, nel caso sia riservato solo ad alcuni utenti, una password.
Ovviamente, essendo collegato ad un sistema di mail marketing, non possono mancare le advertising via mail, e, cosa più importante, i promemoria per registrarsi al webinar.
E-commerce
Grazie alle integrazioni con le piattaforme di e-commerce più utilizzate, come Magento, Prestashop e WordPress, potrai gestire più facilmente il tuo business online.
Non solo si può consigliare agli utenti i prodotti che hanno visualizzato senza acquistare, ma si possono anche inviare promemoria per il carrello abbandonato.
Inoltre, a seconda delle azioni che gli utenti compiono all'interno del tuo e-commerce, possono essere aggiunti ad una lista di marketing o di retargeting, segmentandoli in modo sempre più mirato.
Moduli e sondaggi
Per far crescere i tuoi lead, puoi progettare dei moduli personalizzati. Ad esempio, nel momento in cui un utente sta per abbandonare la pagina, puoi far apparire un pop-up per invitarlo a rimanere.
Non solo: puoi creare dei brevi sondaggi per raccogliere le opinioni degli utenti e perfezionare il tuo messaggio di marketing.
—
GetResponse abbina la semplicità d'utilizzo alle funzioni più avanzate, permettendoti di risparmiare tempo e fatica e, allo stesso tempo, di impostare una strategia di marketing efficace.
Ci hai già fatto un pensierino? 😉
Link Utili
Lasciami un commento qui sotto!
Hai ancora qualche dubbio?
Chiedi pure qui sotto, sarò pronto a risponderti!